2021 IS YOUR. FUCKING. YEAR.
Let me guess: You started off 2021 guns-a-blazin', feeling fired up and ready to crush your goals, only to find yourself being crushed instead — by a massive sense of overwhelm, frustration, and loud, nagging thoughts like, wait a minute, how can I make this year different when I still don't know what the fuck I'm doing?
You want more clients, you want to be more than just another fitness/life/business/insert-your-passion here coach, and you want to be seen as the authority you were born to be, not a newbie coach who's IG screams HELP ME!
If you're thinking, "wait a second, did you just read my mind?" It's because I was you only 6 months ago.
Waking up frustrated and stuck was normal. Getting crickets on my content was normal. Feeling overwhelmed? That was second nature.
I felt like I was running into walls in my business day after day, working my ass off without seeing the progress I so desperately was longing for.
But everywhere I looked I saw people just like me doing exactly what I was trying to do, and actually make a LOT of money doing it!
I knew that something had to change...
BY BUILDING A MEMORABLE BRAND, CREATING A MAGNETIC CONTENT STRATEGY, AND POSITIONING MYSELF AS AN AUTHORITY, I WAS ABLE TO ATTRACT MORE CLIENTS, STAND OUT ONLINE, AND BE SEEN AS A GO-TO LEADER IN MY INDUSTRY.


NOW, IT'S YOUR TURN.
IMAGINE...
Your overwhelm and frustration are gone and have been replaced with massive clarity, clear direction, and absolute ease in your business.
Your days of chasing and begging for clients are over: now, you're attracting your dream clients to you.
You wake up every day feeling ready to hop on IG and grow your biz. No more scrambling for ideas. No more stressing about writing the perfect caption. You know exactly what you need to do on the 'gram to actually see results.
You no longer have to wonder what other coaches have that you don't: You know exactly who you are and what your message is, and it's magnetic to your audience.
Your brand is more authentic, more true, and more fucking powerful than it's ever been before. Fighting to stand out online and become memorable is a thing of the past: you're making a splash in the online space!
Your days of playing small are behind you, and you show up each day with confidence, authority, and leadership, which has clients lining up to work with you.
You're in love with your business. Making money is easy, selling is easy, and you get to wake up every day and make a massive fucking impact being yourself!
YOU GET...
A 90 Minute Breakthrough Coaching Session to transform your brand, content, and marketing strategy so you can attract more clients, stand out online, and become a memorable, go-to leader in your niche.
Two weeks of unlimited, 1:1 Voxer support so you'll have me in your back pocket for support and accountability as you implement what we created!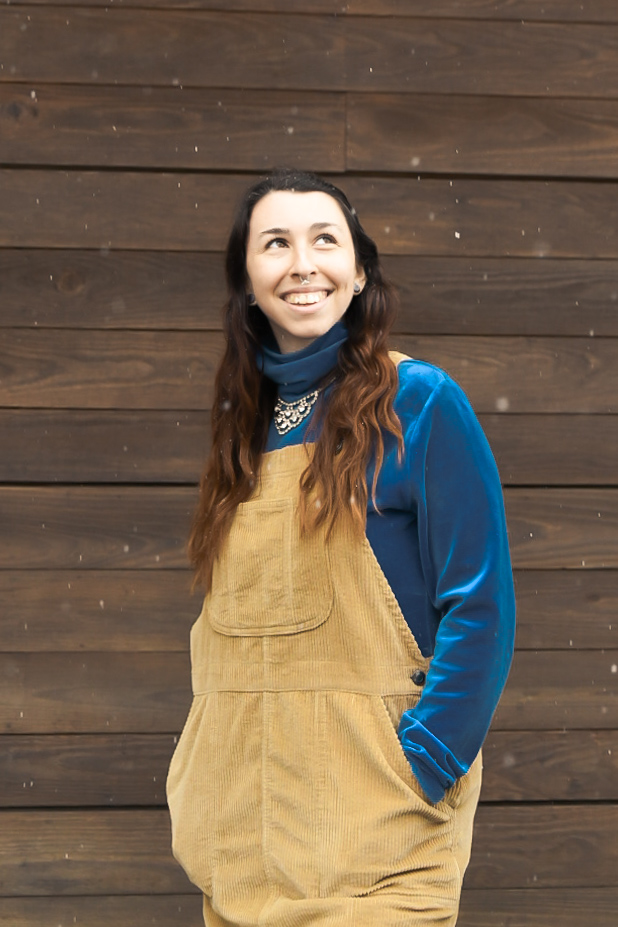 MEET JESS
Hey there! I'm your coach, Jess. If we're being honest with each other, I struggled HARD to get my business of the ground. I was trying to do everything, help everyone, and just lacked the clarity I needed to reach the success I dreamed about.
Until I made a few key changes, that is:
• I built stronger foundations for my business. My vision, my values, my niche, my offers — I developed crystal clarity around the essential foundations I needed for my business to succeed.
• I created a MAGNETIC brand. I crafted a magnetic message, designed powerful graphics to win over my dream clients, and learned how to create content that converts my audience into paying clients
• I designed a marketing strategy that works for me and allows me to remain constantly visible to dream clients WITHOUT experiencing burnout, overwhelm, or stress. 
• I learned how to sell in a way that feels authentic, natural, and empowering to myself and my clients. I learned how to have sales conversations that end in YES!
Now, through my 90 minute 1:1 intensives, you can too. 
Together, we'll build a magnetic, aligned brand that attracts your ideal clients, helps you stand out from the crowd, positions you as an authority, and allows you to be confidently and authentically yourself in your business.
Frequently Asked Questions
Do you offer refunds?
Due to the nature of this program, all purchases are non-refundable.
How do I schedule my 90 minute intensive?
Once you purchase your coaching package, you'll receive access to my calendar and further instructions to book your call.
What if I want to continue working with Jess after the two weeks?
These two weeks are the start of our journey together, but don't have to be the end. If you want to continue working together, we can set up a discovery call at the end of our intensive to make that happen!
How much access do I get to Jess?
ALL. THE. ACCESS. These intensives are 1:1 so we can go deep and really create massive change in your business.
What if my question isn't answered here?
Please email [email protected] with the subject "Intensive Question"
DON'T WAIT: ONLY 8 SPOTS LEFT THIS SEASON!